Physiotherapy
Who is Marzana C. Bates?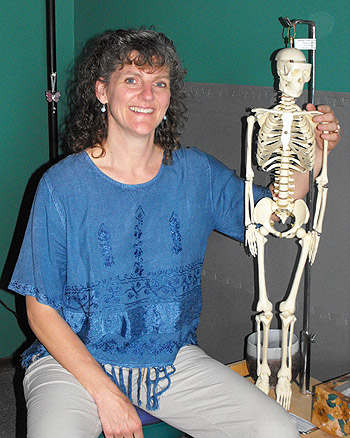 Marzana is a registered physiotherapist and advanced myofascial release practitioner who has been providing exceptional holistic, hands on treatment here in Thunder Bay for over 26 years. Her wisdom, years of clinical experience, passion for healing and commitment to supporting each client through their healing process makes her approach to physical care empowering and enlightening.
What type of clients and conditions does she treat?
Marzana is passionate about working with clients who are hungry to inquire, learn and engage in the challenge their body and life is presenting. If you are tired of the repetitive pattern of daily headaches, jaw pain, pelvic pain, urinary incontinence, urge or frequency, a back that "goes out" every few months, midback, shoulder or arm pain by noon each day after working on the computer, low back and leg pain, etc. and if you are looking to do more than just "put out the fire" of another flare up, working with Marzana will provide you with the opportunity to identify, recognize and release old holding patterns and chronic tensions that are no longer helpful.
If you are thinking you are ready to make a commitment to yourself to:
increase your awareness,
do the prescribed exercises and
be supported through hands on treatment
then, treatment by Marzana at the Charis Centre may be a good fit for you.
What types of treatment does she offer?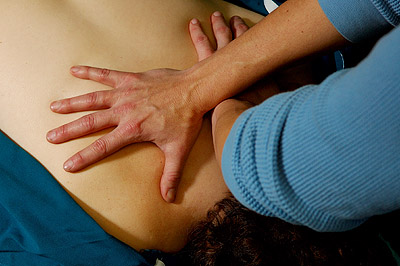 Marzana has been a practitioner of John F. Barnes's Myofascial Release Approach since the start of her career 24 years ago. This gentle, hands on approach is used to free up restrictions in the myofascial or connective tissue system of the body. Everyday issues such as headaches, chronic pain, fibromyalgia, TMJ, carpal tunnel syndrome, pelvic pain and loss of mobility often share a common denominator - unrecognized myofascial restrictions which do not show up in any of the standard tests that are now performed (MRI, xrays, CT Scans). Injuries, poor posture, pelvic imbalances and/or emotional trauma can produce myofascial restrictions and symptoms that are far reaching and sometimes seemingly unconnected. Marzana is known for conducting a very thorough assessment, looking at lines of tension throughout the body and the possible relationship between various areas of imbalance. Following the assessment, clinical findings are clearly communicated, goals are set and a treatment plan is established. Treatment sessions are either 60 or 30 minutes long which allows time to address each area of concern.
Treatment will consist of a blending of any of the following techniques:
Myofascial Release, Unwinding and Rebounding, visceral release, and myo/gyno-fascial release, craniosacral therapy, joint mobilizations, postural correction, education regarding breathing and holding patterns, acupuncture, techniques to increase awareness of what your body needs and education regarding self-management and elimination of symptoms. Myofascial work always incorporates a mind/body philosophy, knowing that the mind exists in all the cells of the body, and the two cannot be separated. Deepening your understanding of what your body is "asking for" allows you to address those needs, thus decreasing pain, increasing function and promoting a more balanced harmonious life.
You can count on Marzana to...
Provide you her undivided attention during your treatment session, communicate clearly about your physical status and treatment, support your efforts in becoming independent in managing your symptoms as quickly as possible.
Contact Marzana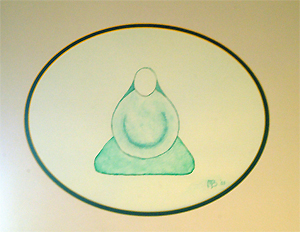 For further information or to book an appointment Call (807) 622 4774
Mission statement of
Marzana C. Bates:
To facilitate balance, healing and wholeness
through the practice of Physical Therapy.