Home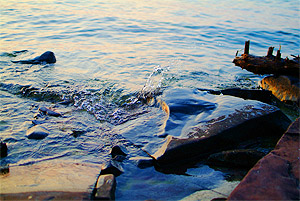 If you don't feel balanced or vital, are dealing with neck, head or shoulder pain, are tired or stressed, are dealing with conflict or generally are not feeling well, the Charis Centre is here to help.

Our multi-dimensional approach ensures we can focus on the mind and body.
Often, blocks and restrictions happen in the workplaces as well. Workshops at the workplace can be a very effective tool to alleviate tension and improve productivity.
We invite you to read more or talk to us without any obligations to see what we can do for you.
Upcoming Workshop
WOMEN'S HEALTH SERIES

Lumps & Leaks
(The things we don't talk about… yet wonder if there is anything we can do)
Let the HEALING begin!
A woman's essential guide to BREAST CARE and PELVIC CARE.
Myofascial Release self-treatment techniques for restrictions and imbalances throughout your body
3 consecutive Wednesday evenings April 19, 26 & May 3, 2017
7:00 – 9:30 pm
at Charis Centre, 1315 Crawford Ave

Facilitator: Marzana Bates, Physiotherapist
Advanced Myofascial Release Practitioner

Investment in your health: $160
Pre-registration and payment due 1 week prior

Call 622-4774 or email marzanab@hotmail.com


Claudia Otto
...has been a principal member of the Charis Centre since she co-founded it over fifteen years ago. She works with individuals, couples and families of diverse backgrounds and demonstrates an uncommon ability to provide a safe space within which her clients can explore their painful past or troubled present. She uses her gifts of creativity and compassion to facilitate insight and, most importantly, empowers people to make the changes they need to have the life they want. Learn more about her work
Marzana Bates
In clinical practice since 1989, Marzana is an advanced myofascial release practitioner, committed to assisting each client to optimize function, decrease pain, increase strength, and overall improve flow and balance.
With individual hour long sessions, Marzana works together with you, the client, exploring, discovering and empowering you with the tools needed to manage and improve your present physical status on a daily basis.
Learn more about her work

Hanusia Tkaczyk
is a therapist with over 30 years' experience. Grounded in best practices in mental health, her work is informed by training in body-mind techniques and inspired by a deep commitment to whole person well-being. She has worked in the mental health system, Employee Assistance Programs, fee-for-service practice and post-secondary education. Learn more about her work